Atlantic Containment was started in February of 1992 under the guidance of Walter & Lisa Hopkins. Nestled in the heart of the beautiful Blue Ridge Mountains, a goal was set to fabricate market ready rectangular storage tanks for valued customers across the US. Growing along with the market, our production facility expanded to meet demand, bringing forth new tank designs and options. Soon Atlantic Containment became the leader in above ground storage tanks for the Eastern US region.

In 2009, AC grew to become the largest manufacturer of residential heating oil tanks in the United States. This growth allowed us to invest into a 400 ton head press machine and unique dies to create our very own obround head. UL80 tanks became a reality.

Today, our 36,000 square foot facility is proud to offer multiple tank options for your containment needs, producing gallonage sizes up to 5,000 gallons. From our industry leading bench-top and lube tanks, to our cylindrical skids, we carry a wide arrangement of products to suit your containment needs. Our sales and service team will be happy to customize a quote based on your needs with any of our product lines. Give us a call today.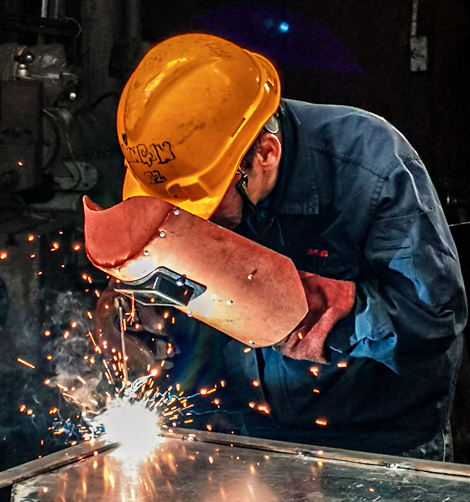 We Are Here to
Increase Your Knowledge

With Our Experience

With over 30+ years of steel fabricating experience, we have welded our way through multiple industry types to help you succeed with your storage needs.
Maximizing Gallonage Capacity
Meeting Strict UL/NFPA Codes
Triple Quality Checks
Steel Tolerance Checks
CAD Engineered Drawings
US Sourced Raw Materials
Tank Installation Guidance
Locally Owned and Operated